Southeastern Association for Gifted Education (SAGE)
TO DONATE NOW:   Please click on the button below and make a direct contribution to SAGE that will be used to enhance the gifted education program at Lee Academy.
Any amount would be welcome!
You can also help our school when you purchase items from Amazon.com. If you enter the Amazon.com site through the link below, a small percentage of the cost of the item will be credited to Lee Academy.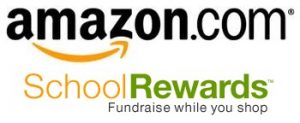 The Southeastern Association for Gifted Education (SAGE) was formed in 1994 to support gifted education in the Tampa Bay area. As a 501(c)(3) organization, it accepts donations and applies those resources toward programs that further gifted education. As the only school in the Tampa Bay area exclusively for gifted and talented students, Lee Academy is often the recipient of what support can be provided by SAGE. Without this help, exciting new programs and campus facilities would be impossible to attain while keeping class size small and tuition within the reach of many families. SAGE's major annual fundraiser has historically consisted of a silent auction and wine tasting held each spring. The fundraiser has been instrumental in providing for program and facility improvements beyond what can be achieved within the limits of tuition and fees. The purchase of the school bus, upgrading of the computer lab and construction of the science room, art studio and deck, outdoor theater, gazebo and pavilion building were achievable because of proceeds from this annual endeavor.
This year's fundraiser will be held in late April 23rd, with Lee Academy's lakefront campus being transformed into a festive venue.  Live music will be performed by former Lee Academy student, Derek Womack, who recently returned from performances in Japan and the Far East.  The afternoon also includes an international wine & cheese tasting and auctions (silent and live), with the pergola deck available as a dance floor for participants needing an active break from bidding or wine and cheese tasting.  Auction items will be wide-ranging, from artwork to sporting events and dining packages. Beautiful student artwork from each class will be "live auctioned."  Monies generated from the fundraiser will be utilized for campus/program improvements at Lee.
As is the case with any successful private school, an active group of parents and "friends" supply the wherewithal for many programs and campus improvements that are beyond the scope of tuition and fees.
Please consider donating to Lee Academy's non-profit support organization S.A.G.E. – the Southeastern Association for Gifted Education. You can earmark your donation for a specific Lee Academy program or campus improvement.  You can also apply your donation toward scholarships for deserving gifted children from financially limited families.  We can arrange setting up full or partial scholarships or the endowment of a permanent scholarship (in your name or anonymous).
For more information on how to do this, please contact the school on 813-931-3316 or by e-mail at info@leegiftedacademy.com.